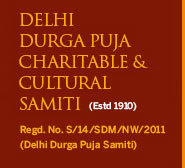 DDPS Stall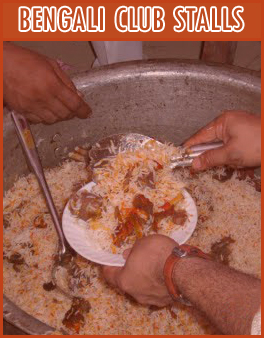 Stalls are integral part of any Community Durga Puja. The DDPS Stall provides a very spacious Layout for its stalls. Even through its stalls the DDPS has ensured that the traditional fervour and Community Service are maintained. Speaking of traditional fervour, the DDPS has the privilege to have stalls from IMH Press and Annapurna Bhandar (renound sweet shop). Both of these establishments are more than 80 years old. Apart from this, Stalls are also put up to promote traditional Bengali jewellery, sarees and other items. A music shop specifically for Bengali music and Indian Classical Music has become a regular feature. DDPS also makes a point to award stalls to the physically different and financially backward candidates also.
Further, the Bengali Club also puts up its food stall. It is worth mentioning here that Bengali Club has been recently declared as Heritage Institution by the Govt of NCT Delhi. Most probably, it is the only Social & Cultural Club, which has been declared Heritage Property in Delhi for its rich contribution towards the Bengali Community.
Coming Back to the point, the Bengali Club members themselves operate the Bengali Club food stalls, which serves mouth watering Biryani, Korma, Ghugni, Shami kebabs, Luchi-Torkari and many more in very reasonable price during the Saptami, Ashtami and Navami Days. It is heartening to note that the Members who operate the Stall during the Puja days do it as a Social Service. Excellent hygiene and good food quality is specially taken care of. Here the Secular fervour of Delhi is also evident as all the 'Mughlai' dishes are prepared by the Expert Muslim Cooks. Major profits coming out from this three (03) day stall by Bengali Club are dedicated to Social and Cultural Cause.
In addition, Bengali Club Stall also provides a very good space for 'adda'. There is a buzz word "If you dont find a Puja member in the Puja Pandal, then you will definitely find him / her somewhere near the Stall"