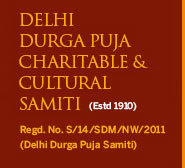 Bengali Club

BENGALI CLUB (KASHMERE GATE, DELHI)
On the first floor of an ancient building just adjacent to the historic Kashmere Gate of Old Delhi where one of the most decisive battles of War of Independence was fought, is where Bengali Club, Kashmere Gate, established in 1925 and one of the oldest institutions of Northern India, is exactly located.

The Bengali Club in all these 85 years not only promoted Bengali Language & Culture in Delhi but also provided its members ample space to just get together every day or on weekends and have 'adda' alongwith a quickly prepared cup of tea. Generally, subjects like cricket, football, music, theatre, films, etc. featured in these 'addas'. In current context, we can well say that the Club simply enabled us to live a "stress-free" life – seems to be a luxury in Capital's MNC culture nowadays.
The Bengali Club, Kashmere Gate was founded precisely on 29th May 1925, with its first President Rai Bahadur Promoda Mukherjee, somewhere in the vicinity of historic Jama Masjid area and then after first few years subsequently shifted to the current address. Theatre, Literature, Music, Physical Exercise & contribution to the Social cause always remained the highlights or focus areas of the Club. It all received a major boost in the year 1932 when the Club performed 'Balmiki-Protibha' – a dance drama composed by Rabindranath Tagore – staged at 'Quidsia Garden' near which the more recent ISBT has come up now. THE CHIEF GUEST HAPPENED TO BE NONE OTHER THAN THE GURUDEV HIMSELF, was so much moved & impressed with the breathtaking performance that he blessed the Club. Since then, there was no looking back and the club continued to add one feather after another to its crown. To cite some of the major milestones from recent times, the list follows :
A cultural evening was organized on 14.04.1993 at Gandhi Memorial Hall, I.TO., Delhi to celebrate 1400th Bengali Year. The event was covered by all the major newspapers in English and Bengali.
Centenary Celebration of the Bengali Club Library (1897 to 1996). To commemorate the event, a 'Sahitya Sabha' was organized on 24.05.1996 in which prominent intellectuals of Delhi attended. The very next day a cultural evening followed at Shah Auditorium, Civil Lines, Delhi.
Birth Centenary of Netaji Subhash Chandra Bose was celebrated from 22.01.1997 to 23.01.1997. To mark this, 'Prabhat Pheri' from Delhi Gate to Lal Quila was organized on 23.01.1997 (alongwith other cultural institutions). The day before, the club organized a function in honour of INA War Veterans at the club premises itself. The hall and corridors of the club were jam packed yet pin drop silence prevailed when some of the Heroes from INA narrated their memoirs. It is worth mentioning here that NETAJI HIMSELF GRACED OUR DURGA PUJA IN THE YEAR 1935.
When 50th Independence Day of India was celebrated in the year 1997, the choir group of the Club rendered half a dozen patriotic songs including "Vandemataram" at Satyawati College, Ashok Vihar, in the presence of then Hon'ble Prime Minister Shri I. K Gujral, Shri Sahib Singh, Chief Minister, Education Minister, Vice-Chancellor of Delhi University and many other dignitaries. All of them present during the function showered great praise on Club's performance.
On the event of Platinum Jubilee Year of Bengali Club, a cultural programme was held at LTG, Mandi House in the year 2000. The next year a full length Drama – 'SHER AFGHAN' – a Bengali adaptation of Luigi Pirandello's 'Henry IV' – was staged at Sri Ram Centre, Mandi House on 2nd & 3rd June 2001. The drama was applauded & appreciated by the public, media and drama critics alike.

In addition to the above, the Club has organized innumerable 'Sahitya Sabhas' & Music concerts, staged Dramas and participated in numerous Competitions both in and outside Delhi. Add to this the list (given below) of Literary Personalities who visited the Club as Chief Guests / Presidents / Speakers of various programmes.
Shri Syed Mustafa Ali & Dr B N Ganguly on 11.02.1951.
Shri Humayun Kabir & Smt Shanti Kabir on 09.02.1952.
Shri Tarashankar Bandopadhyay on 03.05.1960.
Kavi Shri Jasimuddin & Kavi Shri Ghulam Mustafa (both from Bangladesh) on 01.04.1961
Shri Nirad C Choudhury on 12.02.1968.
Smt Mahesweta Devi and Shri Asit Gupta on 12.02.1968.
Shri Sisir Kr Das on 21.09.1971 during a condolence meeting on the death of Late Tarashankar Bandopadhyay, the first recipient of Gyanpith Award.
Shri Hiren Mukherjee

Other than the above mentioned literati, the Club members got prized opportunities to come face to face with their idols from theatre, music & film world at the very environs of the Club. They are :

Pt Gopal Das (to perform on Pakhwaj)
Shri Robi Ghosh (actor)
Shri Tapan Chattopadhyay (actor)
Shri Utpal Dutt (Writer & Theatre Personality)
Shri Shambhu Mitra (Writer & Theatre Personality)
Smt Chhaya Debi (actress)
Smt Purba Dam (Rabindra Sangeet exponent)
Shri Shanti Deb Ghosh & Smt Kanika Bandopadhyay (both Rabindra Sangeet exponents)
Shri Sabitabrata Dutta (Theatre Artist)
Bharat Ratna Pt Ravi Shankar (to perform on Sitar)
Smt Geeta Dutt (Playback Singer)
Shri Salil Choudhury (Musician)
Shri Kazi Sabyasachi (son of revolutionary poet Kazi Nazrul Islam)
Smt Sabitri Chattopadhyay (actress).
Shri Gostho Pal (Footballer)
East Bengal Team (after winning DCM / Durand Cup)
The club has always been the life and soul of the community and its importance has always been felt all over Delhi and New Delhi. It has been and still a strong unifying agent, a bond for the community, is still the leader of all mothers of community be it a tragic national happening or a happy event, it still holds competitions both literally and otherwise and still helps the Bengali Sr Sec School (on Alipur Road, Delhi-54) in whatever it is possible from its limited resources through scholarships for needy students or direct donations for the upliftment of the school facilities.

Bengali's are known travelers also. Excursion is part and parcel of their life. For an average Bengali excursion is a must at least twice a year. Bengali Club also took up the crudgles of a Tour Conductor to fulfill the cherished hobby of its members and their family and organized tour to various locations of India and that too on no profit, no loss system – unimaginable really in the era of Tours & Travels Industry. The Club traveled and still organizing tours, mainly, to lesser known, secluded but exotic destinations of India since 1969.